Ethlylene Propylene Diene Monomer is a copolymer of ethylene and propylene and a smaller amount of a diene monomer which forms chemically unsaturated ethylene groups pendant from the main saturated chain. These facilitate cross-linking reactions which do not affect the integrity of the polymer backbone. This feature gives EPDM excellent heat, ozone and chemical resistance. Physical properties are very good and resistance to polar fluids is generally good. Low temperature resistance is very good and EPDM can be compounded to give excellent electrical resistance.
EPDM is not suitable for exposure to petroleum based fluids and di-ester lubricants.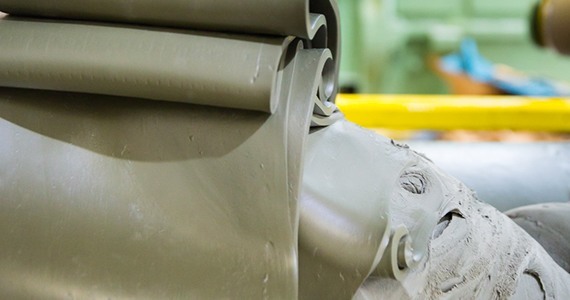 GENERAL PROPERTIES
min - max
Hardness ShA
30 - 90 ShA
Hardness IRHD
30 - 90 IRHD
Tensile Strength
8 - 20
Elongation at break
100% - 900%
Operating temperature
Continuous Temperature
-55 C° - 130C°
Point Température
-55 C° - 140C°
Resistances
Resistance to solvents
Resistance to acids
oxygen Ageing
Ozone Ageing
--
light Ageing
cold Ageing
--
heat Ageing
--
Typical applications include accumulator bladders, cable connectors and insulators, diaphragms, gaskets, hoses and seals.
Potable water (WRC/WRAS) grades are available as well as 'Food Quality' mixes suitable for the food and pharmaceutical industries.