Known as Isobutylene-isoprene (IIR) or as Butyl.
Butyl, also known as Isobutylene-isoprene (IIR), is a synthetic rubber developed in the 1940's. It has exceptionally low gas permeability making it ideal for inner tubes and high pressure/vacuum sealing applications. Its very low resilience makes it suitable for shock and vibration damping. Its chemical unsaturation gives it excellent resistance to heat, ozone, and weathering, and also to dilute acids and alkalis.
It is not suitable for use in mineral or petroleum based fluids.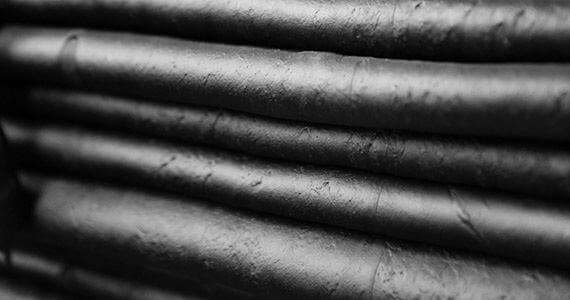 | General Properties | min - max |
| --- | --- |
| Hardness ShA | 30 - 90 ShA |
| Hardness IRHD | 30 - 90 IRHD |
| breaking strength | 8 - 20 MPa |
| elongation at break | 100% - 900% |
| Thickness | 0,10mm - 15mm |
| Continuous Temperature | -55 C° - 120C° |
| Point Temperature | -55 C° - 130C° |
Properties

Acids resistance

Non-skid

UV resistance

Ozone Resistance