NATURAL RUBBER COATED POLYAMIDE TIRE CORD
Natural rubber coated polyamide tire cord  combines the following properties:
Natural rubber is to be considered as the sole non-synthetic rubber. This particular rubber can be recycled for the reutilization, mostly for the manufacturing of tires. New methods of recycling natural rubber are under development to diminish the ecological impact of used tires and other products. Detaining excellent physical properties (elongation at break, tensile strength and abrasion) and presented in a widespread range of hardness, natural rubber has the best elasticity among all rubbers. Under ambient conditions (a mmix of the right temperature, sun exposition, rain and wind) natural rubbers shows almost perfect fatigue resistance, excellent compression and tear strength which makes it ideal for any dynamic applications.
Tire cord fabric is a type of industrial fabric which is constructed using High Tenacity yarns in the warp direction and yarns of negligible resistance in weft direction which is used to hold warn yarns locked in their position. Tire cord coated fabrics provides fundamental properties such as controlled deformation, high strength, abrasion resistance, etc. Widely used by the tire industry, it is also employed for the rubber hose manufacture, air springs, expansion joints, among many other applications.
Polyamide is a synthetic fiber formed of linear macromolecules having in the chain the recurring amide functional group. There are polyamides of low affinity and high affinity. They have low flammability, it starts to weaken at 180-200 ° C and melts at about 215-260 ° C. Good elasticity (greater than typical polyester). The polyamide yarn can have the strength of steel and fine wire of the spider. Depending on the weaving, the fabric may exhibit a very close silk appearance. Polyamide fabrics are often in the name of nylon which designated the base polyamide 6-6 whose current usage returns to generically polyamides.
Contact our engineering department to define your Natural rubber coated polyamide tire cord .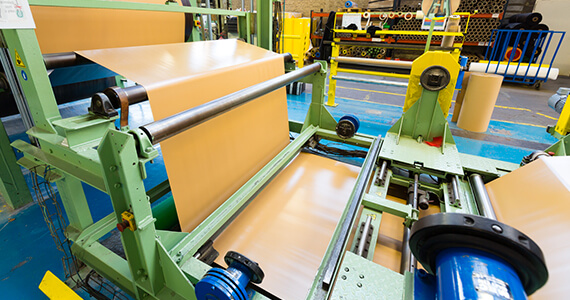 | General Properties | min - max |
| --- | --- |
| Warp breaking strength | 100 - 2000 daN/5cm |
| Weft breaking strength | - |
| Warp elongation at break | 10% - 30% |
| Weft elongation at break | selon construction |
| Weight per sqm | from 450 gr/m2 |
| Thickness | Upon request |
| Peeling strength | Upon request |
| Continuous Temperature | -50C° à 70C° |
| Point Temperature | -50C° à 80C° |
Properties

Fireproofed

Abrasion resistance

Non-skid
| General Properties | min - max |
| --- | --- |
| Warp breaking strenght | 100 - 2000 daN/5cm |
| Weft breaking strenght | 90 - 1400 daN/5cm |
| Warp elongation at break | 10% - 30% |
| Weft elongation at break | 10% - 30% |
| Weight per sqm | 100 - 1100 |
General Properties
min - max
Hardness ShA
30 - 90 ShA
Hardness IRHD
30 - 90 IRHD
Tensile Strength
8 - 20
Elongation at break
100% - 900%
Operating temperature
Continuous Temperature
-50 °C - 70 °C
Point Temperature
-50 °C - 80 °C
Resistance
Solvent resistance
Acid resistance
oxygen ageing
Ozone ageing
light ageing
Cold ageing
--
heat ageing
--
Ask for information
The company Colmant Coated Fabrics, as Data controller, undertakes to respect the law n ° 78-17 of January 6, 1978 modified relating to data processing, the files and the freedoms with regard to the automated processing of data personal information and Regulation (EU) No 2016/679 of 27 April 2016 from its application on 25 May 2018. The information collected on this form is recorded in a computerized file by Colmant Coated Fabrics to prepare your quotation or answer to a contact request. They are kept the time that our services interest you. In accordance with the Data Protection Act, you can exercise your right of access to your data and have it corrected or cancelled by contacting Colmant Coated Fabrics 44 rue louis Braille 59370 Mons-en-Baroeul or by
our personal data management form
. The data and / or information on our website are indicative and are not contractual. Colmant Coated Fabrics reserves the right to modify them at any time without prior notice.