NITRILE (NBR) rubber sheet
NBR, as well known as Acrylonitrile Butadiene Rubber, was first developed in 1941 in a project meant to find an oil resistant rubber. However, NBR's oil resistance depends on the grade of acrylonitrile.
The higher the grade of acrylonitrile the better is resistance to oil and fuel. However, as the grade of acrylonitrile increases, the endurance to low temperatures decreases. NBR has good abrasion resistance nonetheless its physical properties are moderate in comparison with the Natural Rubber.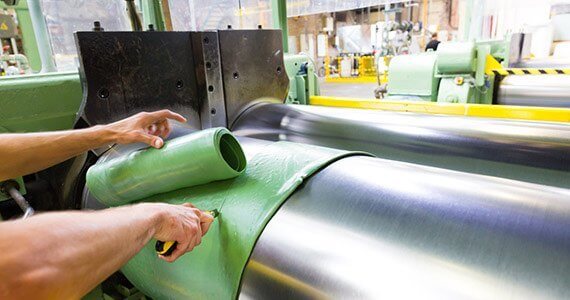 | General Properties | min - max |
| --- | --- |
| Hardness ShA | 30 - 90 ShA |
| Hardness IRHD | 30 - 90 IRHD |
| breaking strength | 8 - 20 MPa |
| elongation at break | 100% - 900% |
| Thickness | 0,10mm - 15mm |
| Continuous Temperature | -20 C° - 115C° |
| Point Temperature | -20 C° - 120C° |
Properties

Fireproofed

Non-skid

Oil storage

Fuel storage

Cold resistance